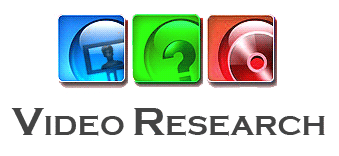 COMPANY OVERVIEW
Video Research is a company dedicated to finding consumer insights therought the use of video. With a history in television and video production we combine that skill with our marketing knowledge to deliver actionable business ideas that you can easily present.
Our team has worked on commercial television for over ten years. Productions we have worked on include: Big Brother, Popstars, Queer Eye for the Straight Guy and many more.
The benefit of using a company that is experienced in video production for your video research needs means that the quality of the footage will not end up looking like a home video. This will give your comapny the edge over your competitors.
After many years working on reality television, we know how to follow people and let them express themselves in front of a camera. Often the best findings evolve from people in their natural habitat and only the video can capture the truth in many of these scenarios.
© 2007 VPR Media All rights Reserved.