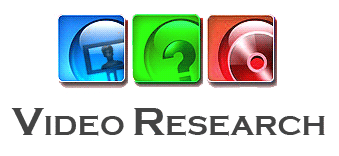 Delivering actionable business ideas based on in-depth consumer analysis
"If you want to understand how a lion hunts, don't go to the zoo. Go to the jungle."
Kevin Roberts, Saatchi & Saatchi.
WHY VIDEO?

WHAT DO YOU GET?

WHAT DO YOU RECIEVE?

Video Research provides businesses with video files of their customers to use in conjunction with their market research, marketing initiatives and or training programs.

The video files are gathered using qualitative research techniques and can be used on multiple mediums to assist companies in improving their sales.

Video research is a simple way to communicate; there is no need for people to be research literate to comprehend findings.

Video is a powerful VISUAL medium that improves recall for clients.

Illustrate target consumers

Encapsulate moods, lifestyles, products and brands

Invigorate staff training programs

Win sales pitches

Kick off conferences and seminars

We can deliver the findings in a way you can pass them on to the people that matter.

Power Point Presentation with video can be a dynamic way to lift a conference or sales presentation.

WMV's can be made of size that are easy to email.

DVDs can allow your staff to easily navigate the findings themselves.

A web site on the internet or an intranet can make the finding available to many people for a small cost.

© 2007 VPR Media All rights Reserved.